<![CDATA[In Progress! Recommended agents, financial advisors, and other individuals and companies to help you on your journey to financial freedom.   [tabby title="Student Loans"]
If you've got six figures of med school loans, Travis from Student Loan Planner can show you how to eliminate student loans as a source of stress in life and how to save every dollar possible while paying them back.
Whether you're trying to optimize Public Service Loan Forgiveness, decide if you should refinance, choose the right repayment plan, or figure out your tax filing status, he will listen to your concerns and solve them. Even better, you'll save dozens of hours studying the student loan system that you can spend doing something more enjoyable.
Check out Travis' ultimate (and free) student loan calculator here.
If you'd like to learn more, check out how you can get student loan help here.
[tabby title="Financial Education"]
You're ready to take control of your finances, but you don't want to waste time figuring out what to read and where. WCI created this comprehensive online course to teach you all the nuts and bolts of personal finance culminating in teaching you to create your own financial plan. The course is $499 and goes on sale occasionally. There is a 7 day risk free period.
On March 1-3, 2018, 300 physicians, dentists, and other high income professionals met in Park City, Utah for the first-ever Physician Wellness and Financial Literacy Conference. It was a wonderful time with receptions, informal dinners, and skiing, but it also included 12 hours of lectures, a panel of physician financial bloggers, and a book signing event.
The lectures and blogger panel were recorded and compiled with slides into a virtual online course, which is now made available to you to watch on any device at any time convenient to you without requiring expensive or inconvenient travel to Park City.
[tabby title="Awesome Apps"]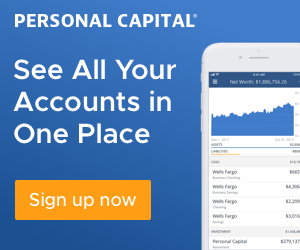 If you're just getting started on your finances, I highly recommend opening an account with Personal Capital. It's free and is the best way to see all of your investment accounts in one place. See how your investments are doing against the S&P 500 and play with retirement scenarios. This is how I view and track my investments.
Tired of remembering passwords? Are you using the same password for all of your websites? I use LastPass to store all of my passwords and to generate secure passwords. With LastPass Family you can store passwords for the whole family.
You can also designate an emergency contact in case. If you use a personal or virtual assistant you can share passwords via LastPass so you never have to actually share the password. You can revoke access easily as well.
LastPass can also store important files securely. I use this in conjunction with the ICE binder below.
Chelsea of Smart Money Mama's developed this In Case of Emergency Binder (ICE) for her own family to get organized in the event of, well, an emergency.  Emergencies include not only death, but a natural disaster or severe illness.
Ready to totally organize your life and business? FINCON friends turned me onto Asana to organize Wealthy Mom MD and I'm not sure how I functioned without it! It is the ultimate project manager and brainstorming tool. You can assign tasks to collaborators and you
can easily track and see the progress of each task. I also use it to organize my personal life as well after a failed attempt at bullet journaling.
[tabby title="Coaching"]
Do you have something in your life you'd really like to improve?  You went to med school, residency, and became an attending physician.  You've spent at least a decade perfecting delayed gratification and self-sacrifice.  Now might just be the time to start to focus on the things that are most important to you.  Sunny Smith, MD, FAAFP is a Clinical Professor of Family Medicine and Public Health, Co-Medical Director of Free Clinics, a practicing Family Physician, medical educator, and certified coach focused exclusively on empowering women physicians.  She'll help you slow down for a moment to take a look at this life you've created, what you love about your life, what you are incredibly grateful for, and the things you'd like to change.  She helps you set goals that are important to you and take steps each day towards making them a reality.  She also hosts the Empowering Women Physicians podcast.  Her coaching profile can be found here.  If you'd like to set up a time to talk with her you can email her, visit her website at , or schedule a free consultation.